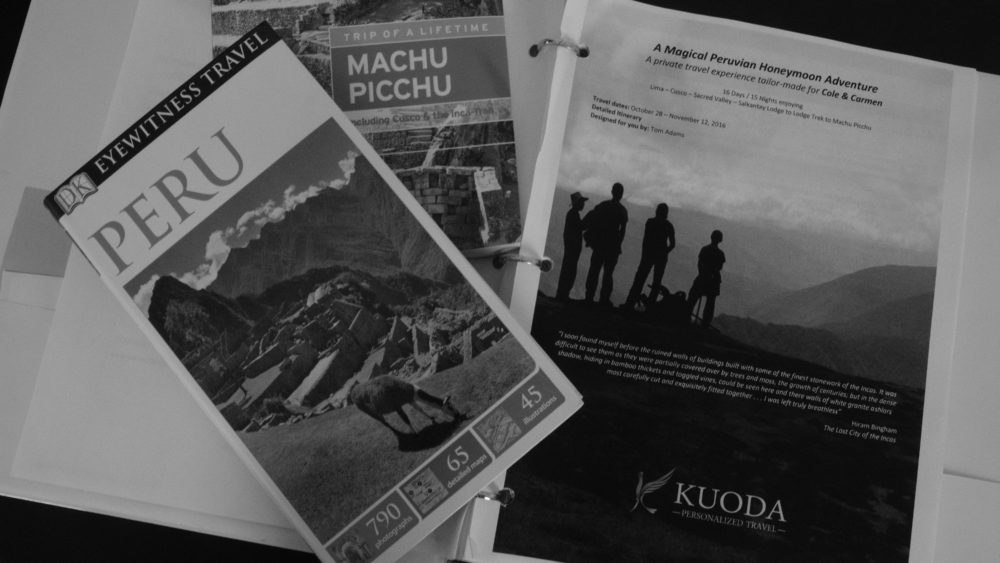 FORT ATKINSON, WI – A local couple delayed their honeymoon for two months after their August 27th nuptials.  "I have always recommended newly married couples take their honeymoon immediately after the wedding," declared the groom.  "Anything else is a vacation."
The couple, in their fifties, felt it was important to spend time with family and friends, many of whom had traveled long distances to celebrate the event.  "Come early, stay late," they said.  "We want to have a big party!"  The festivities began early, with the arrival of the bride's family on the Wednesday.  The couple hosted out of town guests, family and members of the wedding party at a rehearsal dinner at the Fort Atkinson Club on Friday.  Spanish tapas and paella cooked over open fires on the riverside terrace were served.  Two excellent sangrias, one white one red, prepared by the bride's brother-in-law, were served with the meal.   At the ceremony the next afternoon, the couple broke with convention in several ways.  The bride, accompanied by her sisters and lifelong best friend, dressed in St Peter's undercroft.  "I am not going to be caught in the rain or otherwise delayed," she noted.  The groom greeted well-wishers at the front door of the church.  The couple then walked each other down the aisle.  Father Andrew Hanyzewski presided over the traditional Episcopal service.  Ushers indicated 188 people attended, a record for a wedding at St. Peter's.
Before going to their own reception, the newlyweds sneaked away to spend a few minutes with close friends who were celebrating their marriage at the Soulful Toad.  Across town, on the family farm of the groom, tents were set up and decorated with flowers arranged by the groom's mother and an army of assistants.  Shaun Edwards and Liese Pickering put together a great picnic feast; Aggie Schroedl made a beautiful lemon poppy seed tiered wedding cake. The Red Hot Horn Dawgs entertained until close to midnight.  Aimee Hanyzewski's steady hand behind the scenes, ensured everything was perfect.  The couple could not have been happier.
By Wednesday morning, after all the guests had departed, the bride and groom were exhausted.  "We needed our honeymoon right then just to recover!"  The groom had completely underestimated the rest and relaxation benefit of a honeymoon when handing out that standard advice.   It was incidental good fortune then that the best time for them to fly to Peru for a visit to the Sacred Valley and trek to Machu Picchu was October.  They needed all that time to rest up.  The couple promised to send post cards.